Today SmackDown started by Dadman Undertaker. The Undertaker refreshed some of his old memories, but then Sammy Jane came into the ring and started arguing with The Undertaker.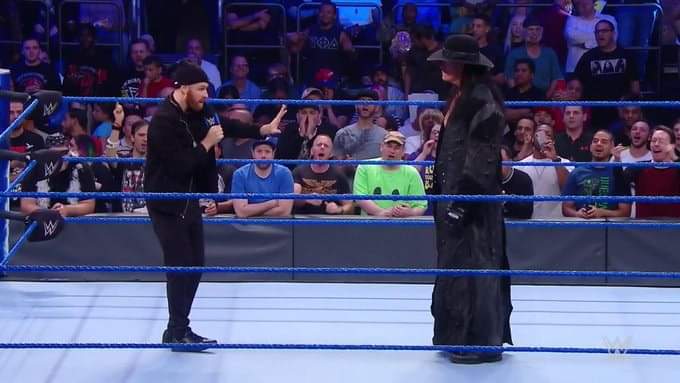 The Undertaker vented his anger on Sammy Jane and gave him a chokeslam and the segment ended.
Match 1. The Miz defeated Adrade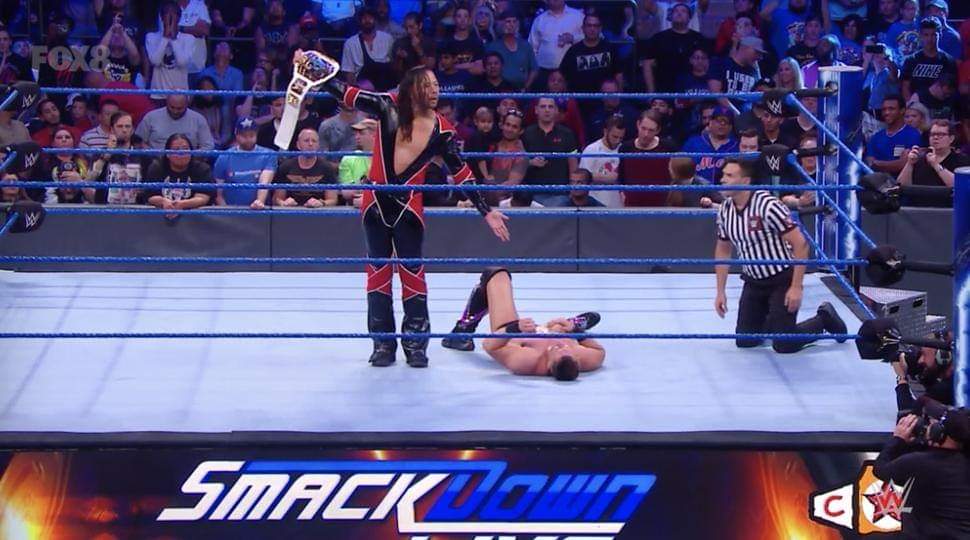 This was the first match today. Nakamura was commenting during this match, who was watching Miz closely, as Nakamura is going to face Miz on Sunday. Minj defeated Adrade, but after the match Nakamura attacked Miz and hit him hard.
Match 2. Nikki Cross defeated Mendy Rose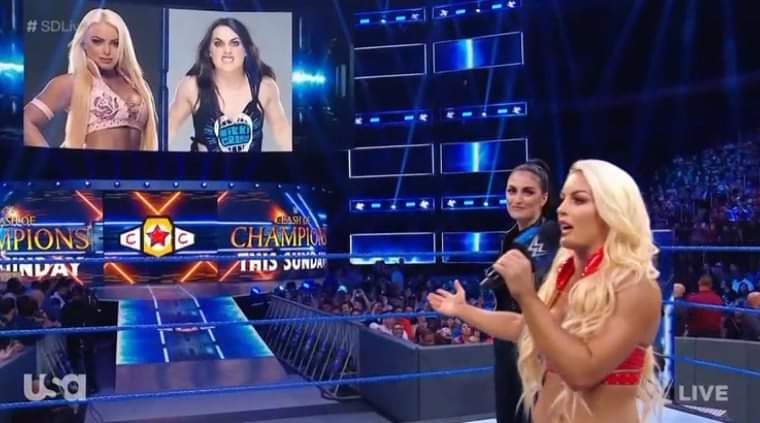 Before this match, Mendy Rose made fun of Nicky Cross and then the match started. Nikki Cross looked very aggressive and did not give Mendy Rose any chance and won the match.
Match 3. Heavy Machinery defeated 2 local talent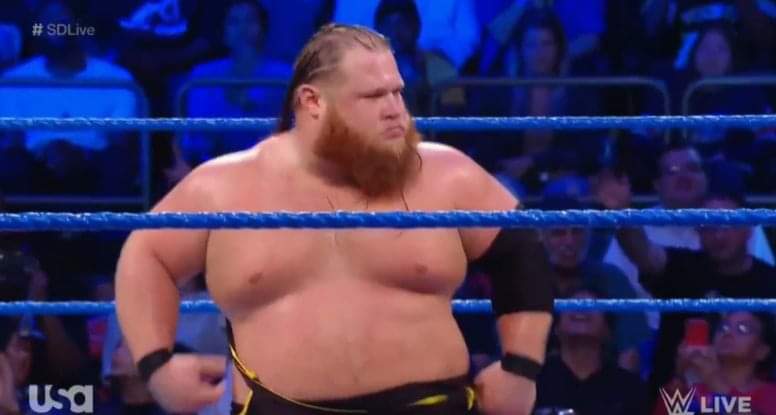 This match was very easy for the heavy machinery and the heavy machinery won this match very easily.
Rowan and Roman War: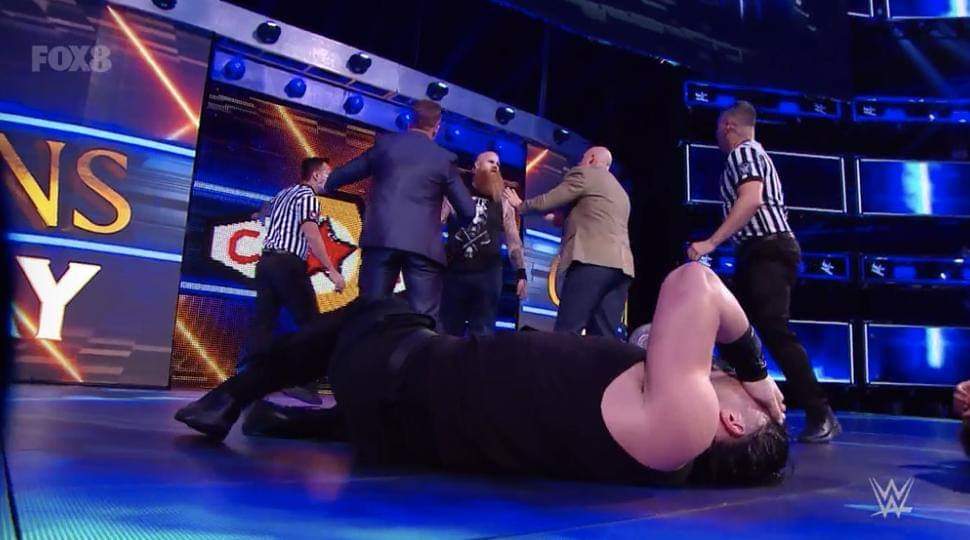 Eric Rowan told last week that he was the one who attacked Roman, and this week Rowan talked about proving himself. Both Rowan and Roman began to fight each other and this fight went on a lot.
Backstage officials had to come to stop the fight, but both did not stop. Rowan also picked up a fan and put it directly on Roman and also hit the camera on Roman's face and it ended a fantastic segment.
Match 4. Bailey defeated Amber Munn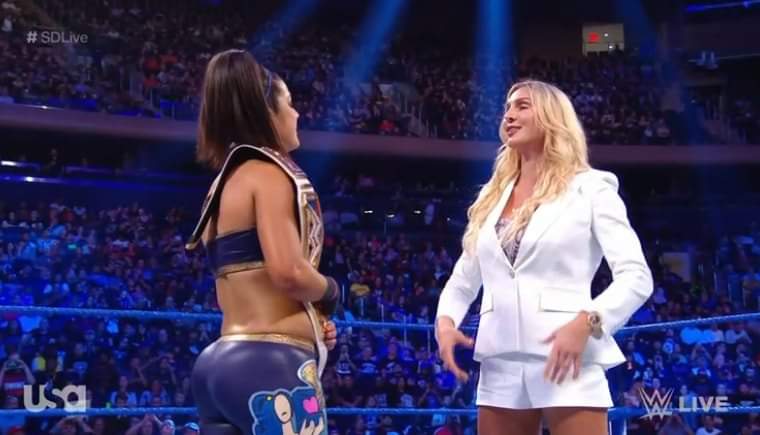 It was a good match which Bailey won easily. After this match Charlotte came to the ring and started talking to Bailey something and this segment ended.
Coffee Kingston retakes Randy Orton: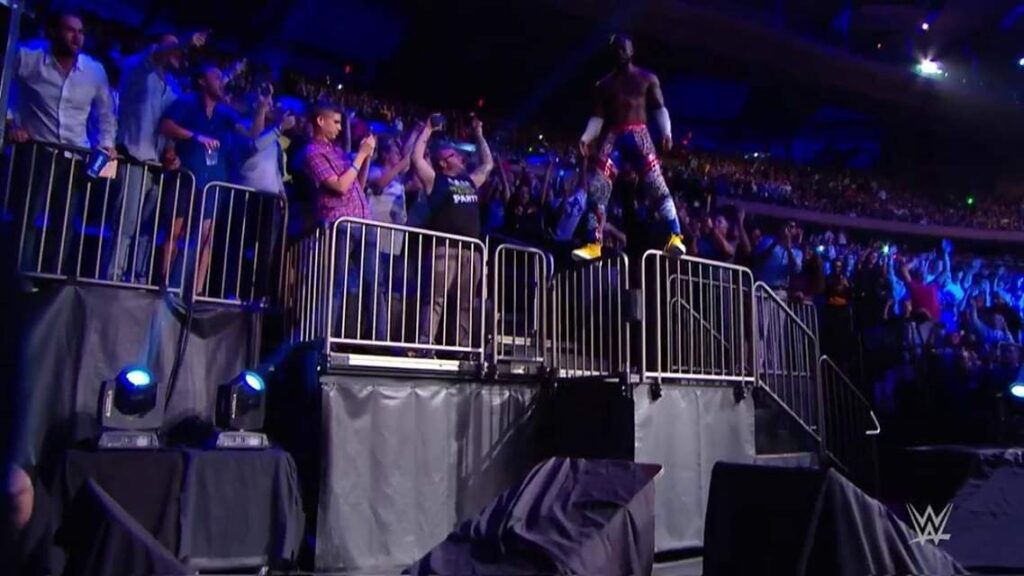 Coffee Kingston told what he had done to Randy Orton 10 years ago in the same ring. Then Randy Orton came and the two started quarreling with each other. Coffee Kingston finally put Randy Orton on the table and jumped on them and the segment ended.
Match 5. King of the Ring semi-final match, Chad Gable defeated Shane McMahon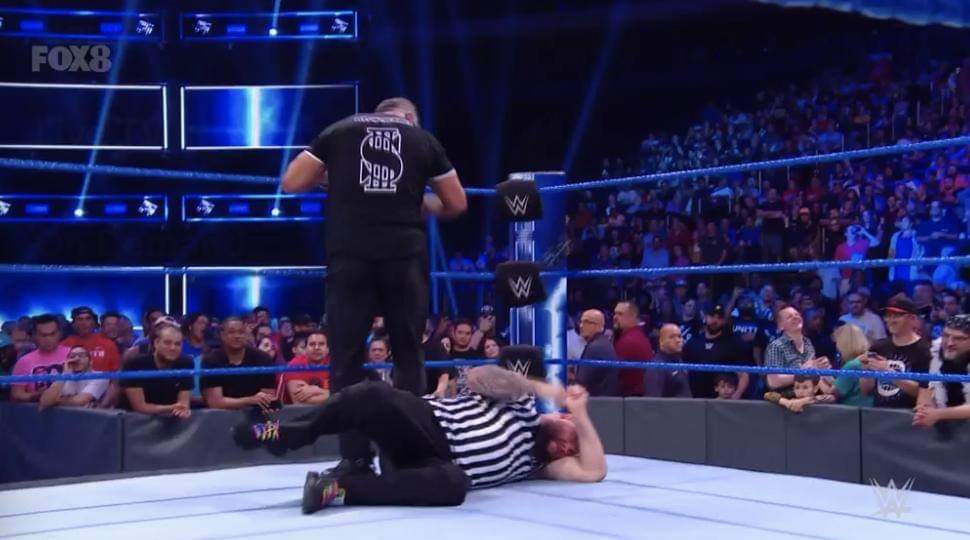 Shane McMahon took his place in the match due to Allais injury. Kevin Owens was the referee in this match. Shane McMahon tried to do a lot of chitting during this match, but Chad Gable won the match by performing amazingly and made it to the final of this tournament.
After this match, Shane McMahon attacked Kevin Owens and announced his removal from the company and today's smackdown ended.