Today, Raw Cold Stive Austin started. In this first segment, Bron Strowman and Seth Rollins arrived in the ring to sign the agreement. They both signed the contract, but then AJ Styles and Galos and Anderson entered the ring. There were talks between all of them and then there was also a fight between them. Finally Stone Cold gave AJ Style a stunner and the segment ended.
Match 1. Cedric Alexander defeated AJ Styles from DQ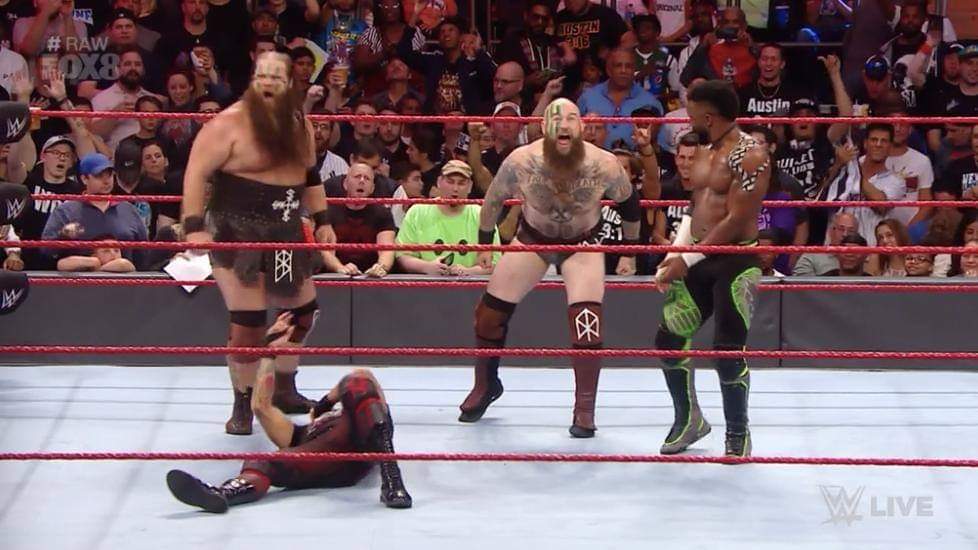 The match went well, but Gallows and Anderson attacked Cedric in the middle, but the Viking Raiders saved Cedric Alexander and the segment ended.
Match 2. Becky Lynch and Charlotte defeated Bailey and Sasha Banks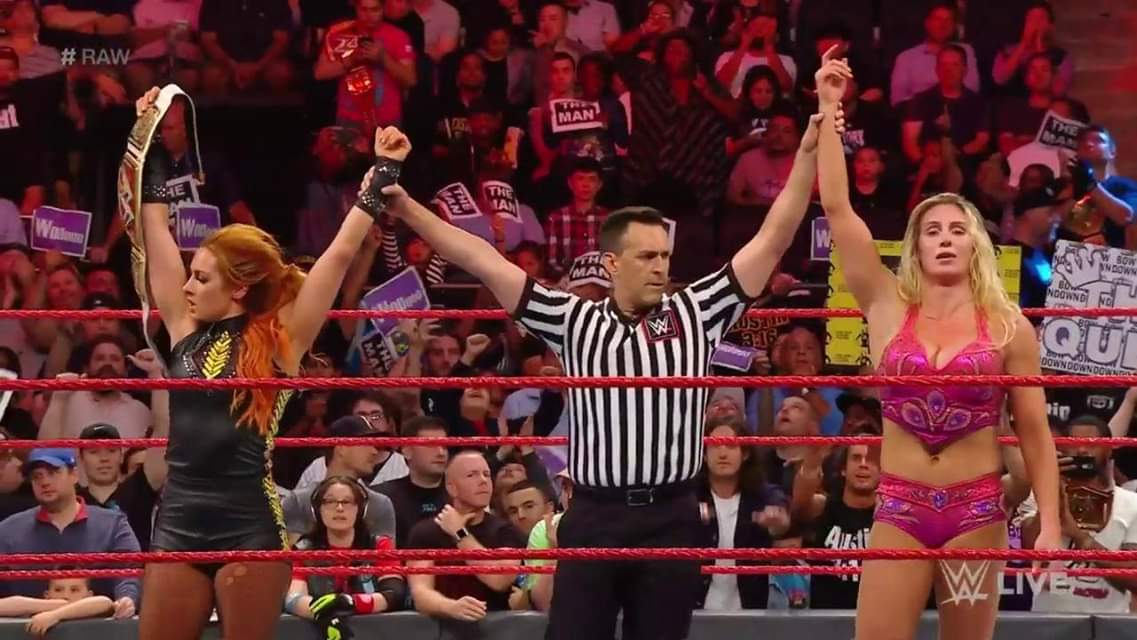 This match was very good. All the women made an amazing fight in this match and won the hearts of the audience. In the end, Becky Lynch and Charlotte won the match and won a major victory.
Match 3. Ray Mysterio defeated Gran Metallic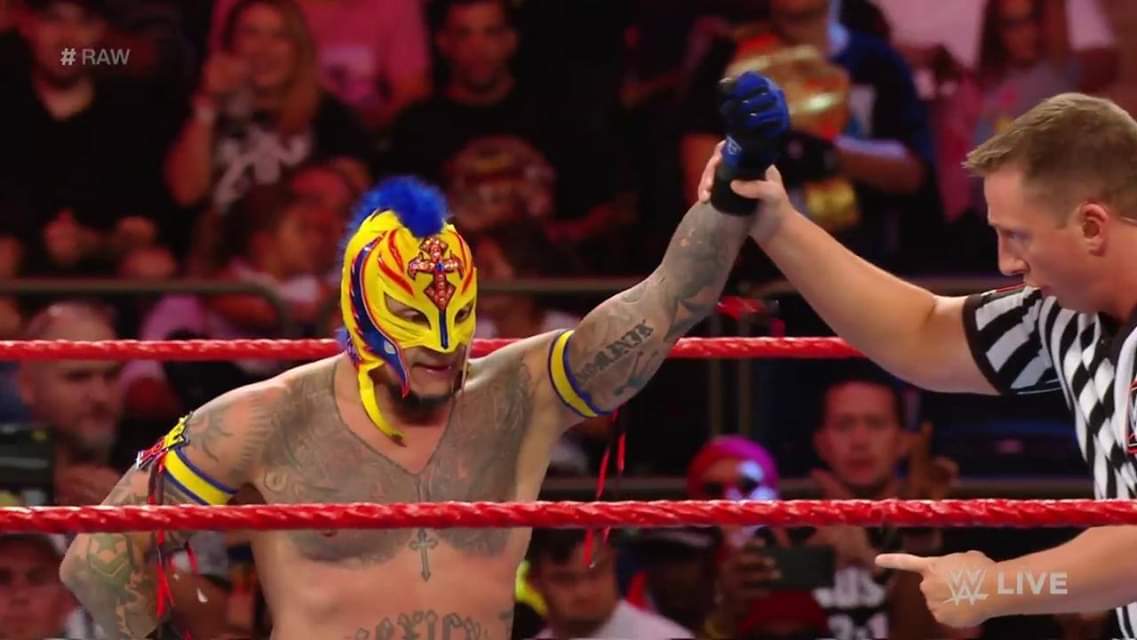 This match was also very good. Ray Mysterio showed that he still has abilities and by winning this match Ray Mysterio did wonders.
Match 4. King of the Ring semi-finals, Baron Corbin defeated Samoa Joe and Ricochet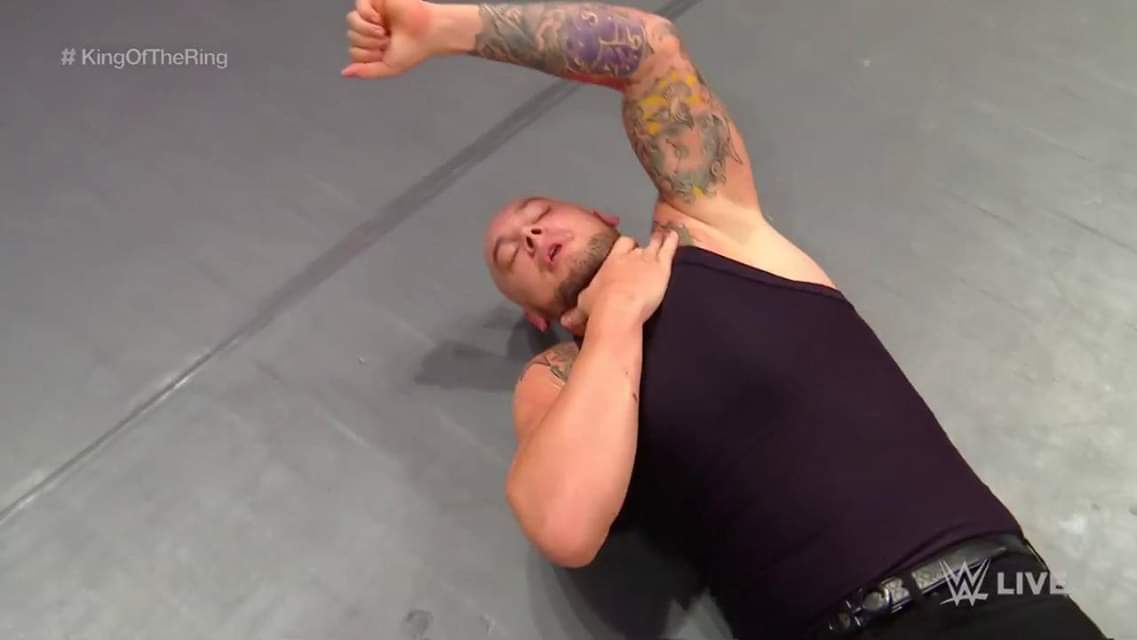 It was a great match. All three wrestlers performed well in this match. Ricochet was finally about to win this match, but only then Baron Corbyn showed cunning and won this match and made it to the finals.
Match 5. Natalya defeated Lacey Evans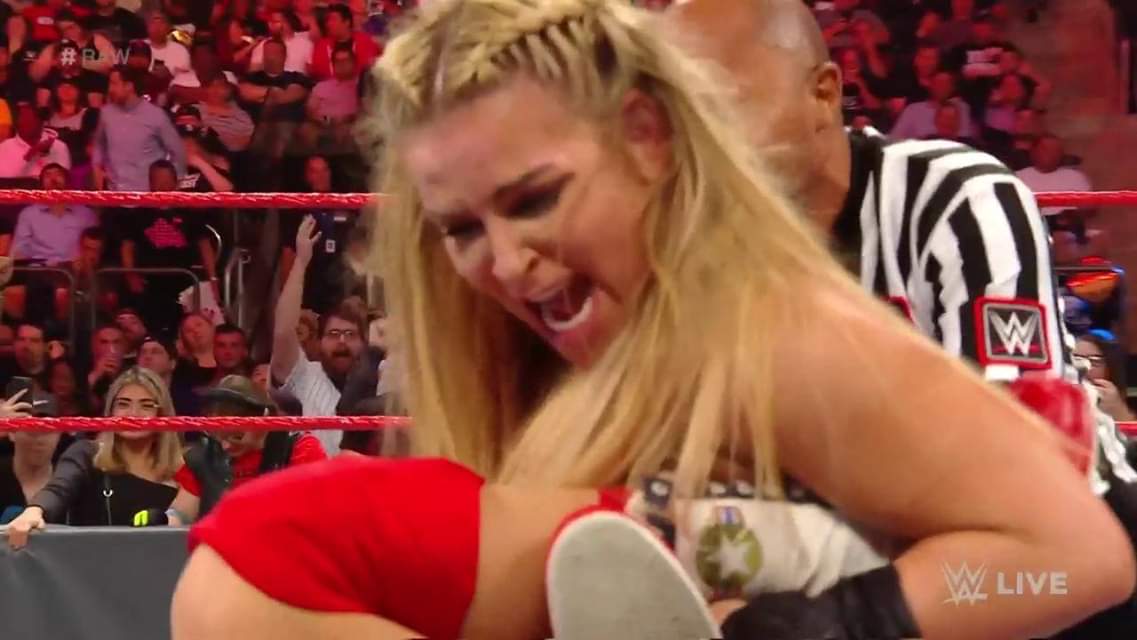 Natalya avenged her loss last week and defeated Lacey Evans in a good match.
Match 6. Seth Rollins, Bron Strowman, Cedric Alexander and the Viking Raiders defeated AJ Styles, Galos, Anderson, Dolph Ziggler and Robert Rood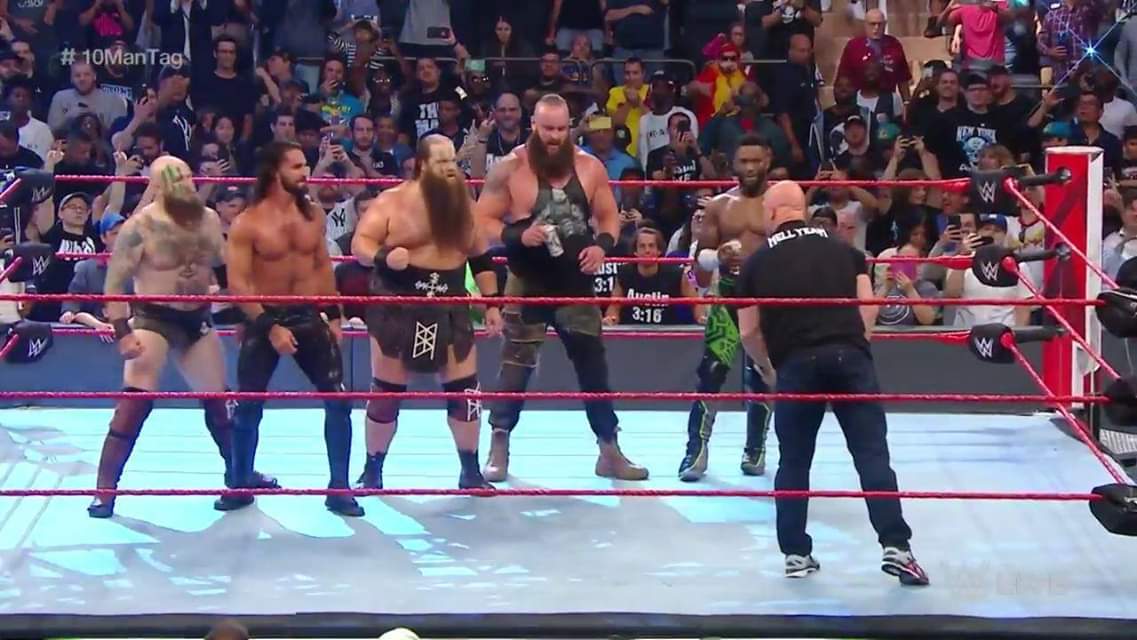 Today's main event match was a 10 man tag team match. This match was great. In this match, the best performance was done by Cedric Alexander and finally pinned AJ Styles. The match was won by Seth Rollins, Bron Strowman, Cedric Alexander and the Viking Raiders. After this match, Stone Cold finally came to the ring and beer beer celebrating the victory with everyone.